WebNet Business Communications began in the fall of 1995 as one of Winnipeg's first full time Internet Design companies. Today, we have many high profile clients and operate as a home business - and proud of it. For our clients, it means lower design and maintenance pricing (about 40% lower) compared to our competitors due to our lower overhead costs. We have the best sub-contractors, if required, for more specialized internet applications.

We do not believe the Internet websites should be a confusing experience for business or organizations. Despite the reliance on technology, the Internet is just another form of media. All of the good elements present in other media types should also be present on your website.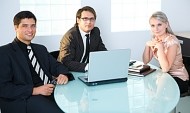 WebNet's approach takes the Greek; (or should I say Geek) out of the Internet and Web Site building. We come from a senior management background (not graphic design or technology - we just happen to be good at that too!) - so we speak your language. We primarily take a business approach, rather than a technical approach to designing your site. We strive to fully understand your business and your short and long term objectives for the site so we can deliver a website that will benefit your company or organization for years to come.


When first contacted, we consult with you to help determine what an internet site will do for your business or organization. The cost of this initial consultation is free. We are often asked to meet with the management/marketing group to discuss the potential of the internet to the organization. We would be pleased to do that for your organization if you feel it would be helpful.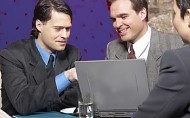 Once we have your "go ahead", we meet with you or your people and lay out the type and style of site and plan the content. Throughout the development phase, we post the site to a temporary web address for your input and review. Once the site is up and running, we won't abandon you. With all our clients, we have established long term "partnering" relationships. They continue to use us for advice and to make on-going revisions to their site. In our 18 years of business, we have not lost one client to the competition for customer service reasons.

Thank you to our clients and the general public for voting WebNet your 2007/2008 and 2008/2009 Winnipeg Consumers' Choice Gold Award winner for Internet Design.